Creative sabbatical program
new opportunity: creative sabbatical residencies at the women's international study center
WHAT IS A CREATIVE SABBATICAL?
A Creative Sabbatical is a 1-4 week residency program for women artists, scientists, writers, or entrepreneurs on the inspiring Acequia Madre House grounds in historic Santa Fe, New Mexico.
*ATTENDEE COSTS
October-March $950/week
April-June $1150/week
July-September $1300/week
Artist studio space optional: $200 year round
*Accommodations costs are for 1 person: sabbatical attendee only. Unfortunately we cannot accomodate spouses, partners, children, etc. 
A 50% deposit is required upon agreement of Creative Sabbatical dates. The remainder of the payment due the day of arrival. 
ACCOMMODATIONS
Our historic residence is adjacent to the Acequia Madre House that is utilized by the Women's International Study Center in the historic downtown Santa Fe area. Our non-smoking residence offers Creative Sabbatical attendees a private bedroom with desk area and a private bathroom.  The residence also includes a large, well-equipped shared kitchen, a dining area, and living room. The house is on a private street within walking distance to the Santa Fe Plaza area, the Canyon Road Arts District, Museum Hill, and much more. Parking is available on site. Groceries and restaurants are within walking distance. 
An artist studio with a separate entrance attached to the house is available for an additional fee of $200 per week. 
Each residence has private bed and bath areas and, depending on our Fellowship Program schedule, you may share the common living space with one of our WISC fellows-in-residence. At most we accommodate three guests at a time per residence. 
APPLICATION
Applications are accepted throughout the year on a first-come first serve basis through an online process called Submittable. Once you submit your application, we will get back to you within two weeks with confirmation of your requested dates.
The application requests a brief description of your Creative Sabbatical project and some general contact information as well as your top 3 dates for your sabbatical in priority order.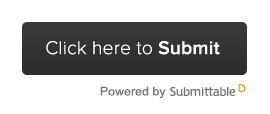 CANCELLATION POLICY
If for some reason your plans change, you can cancel your stay up to one week prior to your scheduled arrival date without penalty.  If notification is fewer than 7 days prior to your arrival date, we will not return your initial 50% deposit fee.
Amenities
Bed and linens are provided. The house has WIFI, a lo-volume WIFI-enabled printer, washer/dryer units, and a large open kitchen that includes a gas stove, refrigerator, microwave and dishwasher. Accomodation covers your stay in our residence. Food and transportation costs are your responsbility. 
Due to the nature of our programs and shared living space, there is no TV service in the residence. 
ADDITIONAL LOGISTICS
Pets Regulations: Pets are not allowed in the residences with the exception of assistance animals.
Smoking: Smoking is prohibited in the residences.
Persons with Disabilities: If you require disability accommodations for housing or other aspects of a residency, please contact the Women's International Study Center at 505-983-6538 or email info@womensinternationalstudycenter.org
GETTING TO SANTA FE:
NEED MORE INFORMATION?
I have changed and got empowered in six weeks. I felt appreciated. My work was considered precious and the attempts of creations are respected even before they came to an existence. When a person feels this genuine trust from others, she is already a better human being. It radiates from her.
Because you really care about the success of a scholar's project and give scholars the respect and support they need to move forward with an idea or project. I am energized to finish my book as a result of this experience, and I think this residency is particularly important for serious scholars who have a sound project in mind because it is so supportive and helpful.
As a direct result of my WISC residency, I was asked to assemble a new advisory board, lead the vision and collaborative programmatic design, and launch a women of color leadership initiative for the Santa Fe Community Foundation… I believe whole heartedly that the work WISC is engaged in supports the path of scholars, artists and business women, and unfortunately – as valuable as this support is – it is the exception and not the norm.