Opportunities for Scholars, Researchers & Professionals in Residence
The Women's International Study Center inspires and enables women to achieve their goals. Our residencies support a broad range of projects, and our Fellows engage with the community through a public presentation of their work.
GENERAL:
Residencies are typically four weeks long. Shorter and longer residencies are available.
Writers, artists, scholars, scientists, professionals, innovators and entrepreneurs are encouraged to apply. WISC seeks proposals aligned with our focus areas, broadly defined, as the arts, sciences, cultural preservation, business and philanthropy. All projects must be relevant to the interests and experiences of women. We actively encourage diverse projects and applicants at the beginning as well as mid-career and later career applicants.
See the list of former Fellows-in-Residence to see the projects we have supported in the past. Successful Fellows utilize the resources and connections made at WISC to complete projects and share their work with the Santa Fe community and beyond.
*Former WISC Fellows must wait two years from the start date of their last fellowship before applying for another fellowship.
DEADLINES:
March 1 and November 1
NOTIFICATION DATES:
Fellows are notified in May and January.
RESIDENCY PERIODS:
Residents are asked to suggest three residency periods beginning four months after the application date.
PROPOSAL:
The proposal, limited to 500 words should include:
1. What you hope to accomplish during your residency at WISC and how WISC will help you achieve it.
2. The current status of your project.
3. How the proposed project relates to one or more of WISC's focus areas.
PROPOSAL REVIEW:
Applicants will be reviewed by the
WISC Academic Advisory Committee
, who will recommend Fellows to the
WISC Board of Directors
for a final decision. The Academic Advisory Committee is made up of prominent academics, artists, scientists, et al., who are recognized in their fields. The Academic Advisory Committee uses the following guiding principles to assess applications:
Proposed subject relates to one or more of the WISC focus areas, broadly defined as the arts, sciences, cultural preservation, business and philanthropy.

Subject relates to women's interests, status and experiences.

Applicant has a significant record of achievement, scholarship, or experience commensurate with age and career stage.

Proposal will contribute to scholarship or enhance the literature or other elements, such as best practices, in the subject area.

Project is well conceived and clearly articulated.

Residency will benefit the applicant's study or opportunities for accomplishment in his/her field and produce an interesting public event.

Applicant would work well within a diverse community of Fellows.

WISC will help this project succeed.

Applicant must demonstrate their ability to present their work to the general public in a way that is interactive and engaging.
PRESENTATION:
Fellows are required to give a public presentation of their work during their residency which WISC will help plan. A conversation or workshop (rather than formal lecture) format is encouraged. Venue and appropriate partners are determined based on the project.
ACCEPTED FELLOWS:
Once accepted, fellows will need to provide a hi-resolution color headshot and bios for the WISC website and promotional materials
within one week
.
CONFIDENTIALITY:
WISC understands and agrees that the applicant may provide certain information (proposed original work) that is and must be kept confidential. To ensure the protection of such information, WISC agrees to limit disclosure of confidential information within its own organization to its directors, advisors, partners, employees and/or independent contractors (collectively referred to as "affiliates") having a need to access the confidential information. WISC and affiliates will not disclose the confidential information obtained from the applicant unless required to do so by law.
Applications are only accepted online through Submittable.com. Applications submitted through any other means will not be reviewed.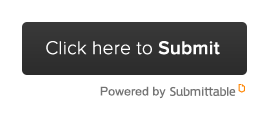 Additional Logistics
Security Deposit A $200 deposit will be withheld from stipends and paid at the end of the residency if no damage to the residence is incurred.
Family Members Spouses, partners and children cannot be accommodated.
Pets Regulations prohibit pets in the residences with the exception of assistance animals.
Smoking Smoking is prohibited in the residences.
Artists There is a small studio for artists attached to our residence. Please specify your needs in your application. 
Persons with Disabilities If you require disability accommodations for housing or other aspects of a residency, please contact the Women's International Study Center at 505-983-6538 or email info@womensinternationalstudycenter.org
Former Women's International Study Center Fellows must wait two years from the start date of their last fellowship before applying for another fellowship.
Questions?
I have changed and got empowered in six weeks. I felt appreciated. My work was considered precious and the attempts of creations are respected even before they came to an existence. When a person feels this genuine trust from others, she is already a better human being. It radiates from her.
Because you really care about the success of a scholar's project and give scholars the respect and support they need to move forward with an idea or project. I am energized to finish my book as a result of this experience, and I think this residency is particularly important for serious scholars who have a sound project in mind because it is so supportive and helpful.
As a direct result of my WISC residency, I was asked to assemble a new advisory board, lead the vision and collaborative programmatic design, and launch a women of color leadership initiative for the Santa Fe Community Foundation… I believe whole heartedly that the work WISC is engaged in supports the path of scholars, artists and business women, and unfortunately – as valuable as this support is – it is the exception and not the norm.