Opportunities for Scholars, Researchers & Professionals in Residence
2019 Spring DEADLINE EXTENDED TO APRIL 1, 2019
The Women's International Study Center seeks applicants for residential fellowships at the Acequia Madre House in Santa Fe, New Mexico. Artists, writers, scholars, professionals, innovators and entrepreneurs-as individuals and in groups-are encouraged to apply for residencies available throughout the year. Our center seeks proposals aligned with our focus areas – broadly defined as the arts, sciences, cultural preservation, business and philanthropy – inspired by Eva Scott Fenyes, Leonora Scott Muse Curtin, and Leonora Paloheimo who built and lived in Acequia Madre House.
Proposals by women are accepted, as are those of anyone working in these focus areas as they relate directly to the interests and experiences of women.
Our Fellows live and work in two residences on the property. Housing includes a private bedroom with a desk, private and shared bathrooms, common kitchens, dining rooms and living rooms, and access to Wi-Fi and a network printer. Housekeeping services are provided weekly.
Residencies are typically up to four weeks long.
Each fellow or group of fellows is encouraged to make a public presentation (The Women's International Study Center will assist in organizing presentations) during the period in residence. We ask that fellows acknowledge the Women's International Study Center in any publications, exhibitions, etc., that result from the work conducted during the residency.
The application requests:
– Completed application form
– 500-word project proposal
– Résumé or curriculum vitae
– One-to-three work samples from individuals
– Two work samples from a group or one per person within the group
– Three letters of recommendation from individuals
– Two letters of recommendation for a group or one per person within the group
Applications are accepted year-round and reviewed by a distinguished Academic Advisory Committee.
However, they are only reviewed twice a year with review periods beginning March 1 and November 1. Notifications will be sent in early May and early January.
Applications are only accepted online through Submittable.com. Applications submitted through any other means will not be reviewed.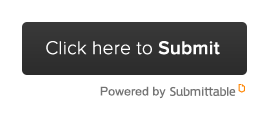 3 Types of Application
There are three distinct Women's International Study Center Fellowship-in-Residence applications, for individual applicants, for groups of up to three, and for groups of four-to-six.
Individual Fellowships-in-Residence
Individual applicants selected for a fellowship will receive a $1,000 stipend for a residency lasting four or more weeks. Stipends for shorter residencies will be prorated by the number of days at $36/day.
Group Fellowships-in-Residence
The group residency is meant to support a group of collaborators in need of a period of residency to engage in team-building and/or work on a project together. The Women's International Study Center can accommodate a group size of up to three individuals year-round and up to six individuals during the summer.
Group fellowship applicants will submit one application with a joint proposal that indicates the specific expertise, skills and contributions of each individual toward the group project.
Members of a group selected for a fellowship will share a $1,000 stipend for a residency lasting four or more weeks. Stipends for shorter residencies will be prorated by the number of days at $36/day.
Additional Logistics
Security Deposit A $200 deposit will be withheld from stipends and paid at the end of the residency if no damage to the residence is incurred.
Family Members Spouses, partners and children cannot be accommodated.
Pets Regulations prohibit pets in the residences with the exception of assistance animals.
Smoking Smoking is prohibited in the residences.
Artists There is a small studio for artists attached to our residence. Please specify your needs in your application. 
Persons with Disabilities If you require disability accommodations for housing or other aspects of a residency, please contact the Women's International Study Center at 505-983-6538 or email info@womensinternationalstudycenter.org
Former Women's International Study Center Fellows must wait two years from the start date of their last fellowship before applying for another fellowship.
Questions?
I have changed and got empowered in six weeks. I felt appreciated. My work was considered precious and the attempts of creations are respected even before they came to an existence. When a person feels this genuine trust from others, she is already a better human being. It radiates from her.
Ozlem Ezer
Because you really care about the success of a scholar's project and give scholars the respect and support they need to move forward with an idea or project. I am energized to finish my book as a result of this experience, and I think this residency is particularly important for serious scholars who have a sound project in mind because it is so supportive and helpful.
Rachel Beetz
As a direct result of my WISC residency, I was asked to assemble a new advisory board, lead the vision and collaborative programmatic design, and launch a women of color leadership initiative for the Santa Fe Community Foundation… I believe whole heartedly that the work WISC is engaged in supports the path of scholars, artists and business women, and unfortunately – as valuable as this support is – it is the exception and not the norm.
Mi'Jan Celie Tho-Biaz